Voter ID for Absentee Ballots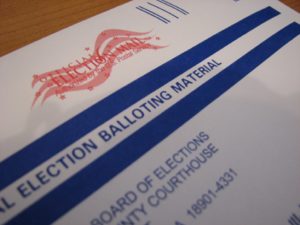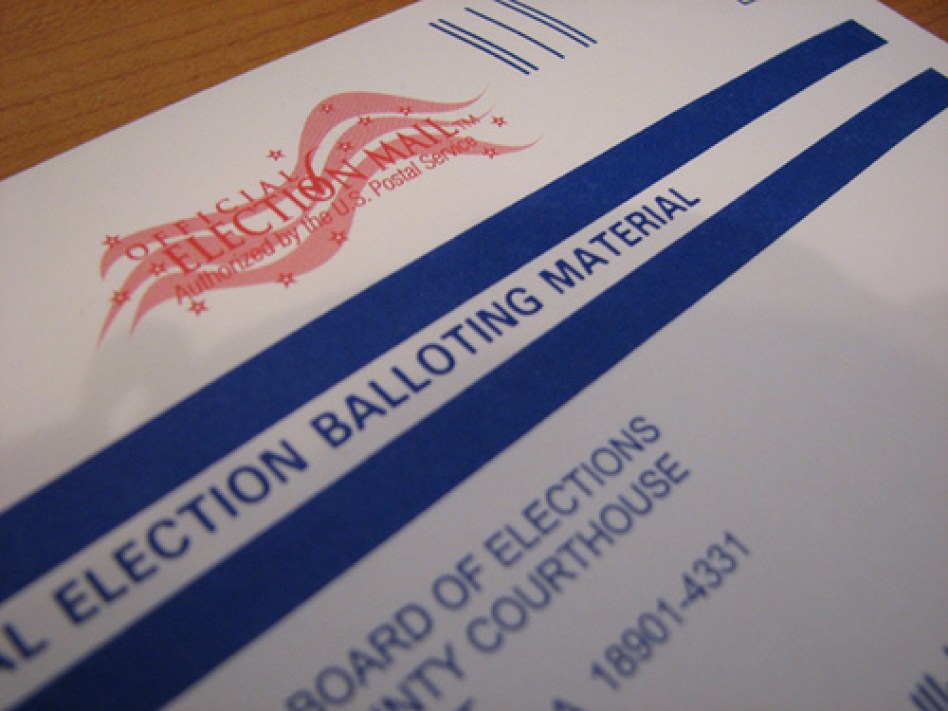 ID requirements for absentee ballots are set by each state and can be less stringent than ID requirements when voting in person. See below for details on absentee ballot eligibility and what ID, if any, is needed to vote absentee.
Who is eligible for Absentee Voting?
Any registered Kansas voter can vote absentee.
What Types of ID are required to apply for Absentee Voting?
Must present ONE of the following:
Current Kansas driver's license number or nondriver's identification card number
Copy of one of the following that includes a photograph of voter:

Driver's license or nondriver's ID card issued by Kansas or another state
Kansas- or other state-issued concealed handgun license
U.S. Passport
Government Employee Badge/ID
Military ID
Student ID from any KS accredited postsecondary educational institution
Government-issued public assistance ID card
NOTE: Documentary proof of citizenship required to register to vote.