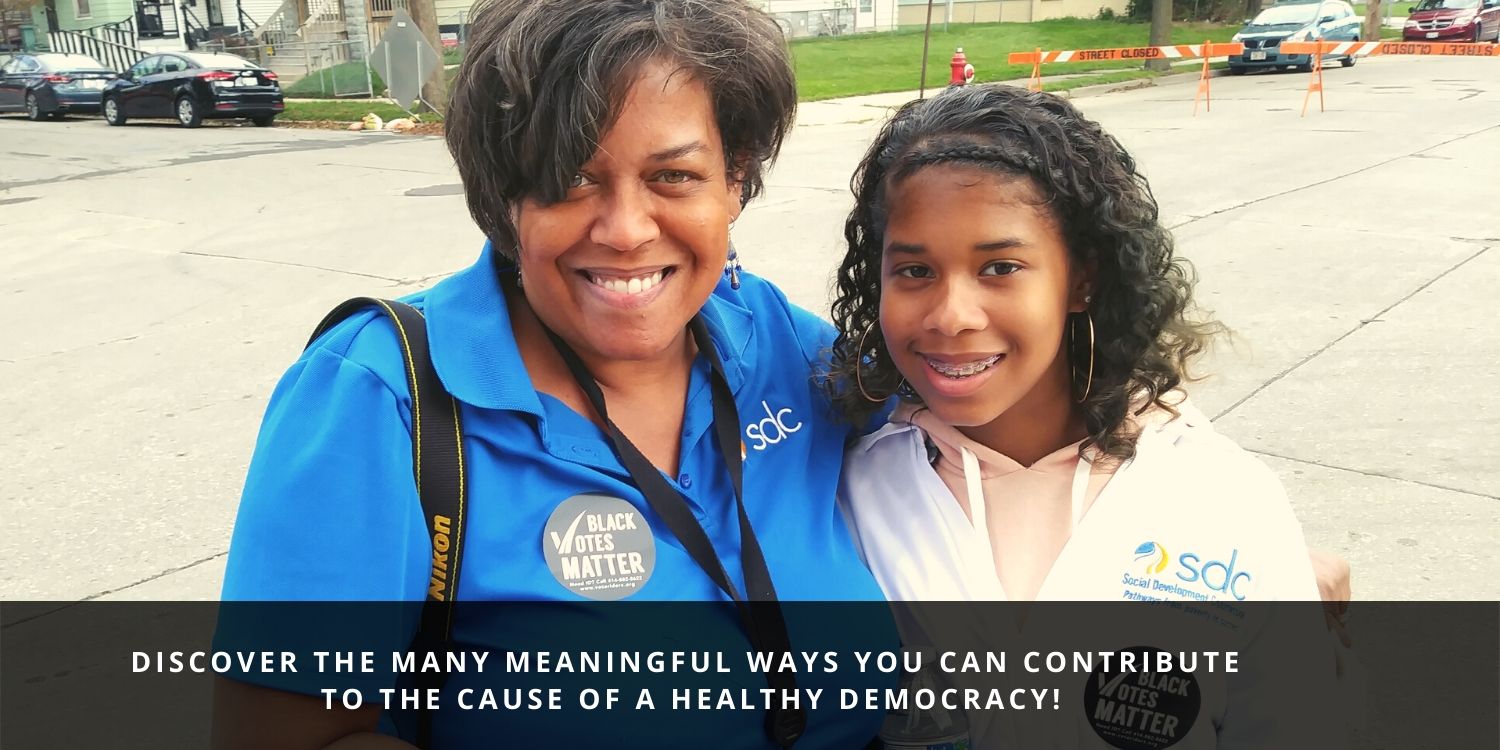 A monthly contribution will support our work year-round — helping provide even more voters with voter ID information and help. Set up your recurring donation HERE.
Many corporations match employee donations to VoteRiders, or contribute when you volunteer your time. It's an easy way to double your impact on voting rights.
Click HERE for our easy employer match search tool!
Rally your friends and family for the right to vote!
To start a personal ONLINE crowdfunding campaign, register for #GuaranteeTheVote2020! You can set up your own donation page and share it with your social and email network.
Host a garden party, concert, garage sale, or other event to benefit VoteRiders! Our amazing Communications team will be thrilled to help you with posters, invites and any other help you need. Please email Laina Levy - laina@ voteriders. org with your ideas and questions.
A Qualified Charitable Distribution (QCD) from an IRA is an option for those who are 72 and older and must take a taxable required minimum distribution (RMD) each year.
This necessity can be turned into a tax advantage by making a direct contribution from your IRA to a qualified charitable organization like VoteRiders. The advantage is that the donation lowers your Adjusted Gross Income by the amount of the contribution, which may lower your tax bracket. Keeping your taxable income lower may reduce the impact to certain tax credits and deductions, including Social Security and Medicare. Additionally, if you don't itemize deductions, it still lowers your taxable income. While the contribution doesn't qualify for a charitable deduction, it's not considered taxable income.
Ask your broker (or whomever manages your Qualified Retirement Plan or IRA) to send a check directly to VoteRiders. As always, we recommend consulting with tax advisors to understand the best charitable giving strategy for your situation.
VoteRiders tax ID/EIN is: 45-5081831
Our address and contact information:
171 Pier Avenue, #313
Santa Monica, CA 90405
844-338-8743
info@voteriders.org
Our mailing address for checks and other correspondence. Provide this information to your Donor Advised Fund:
VoteRiders
171 Pier Avenue, #313
Santa Monica, CA 90405
VoteRiders is a 501(c)(3) nonpartisan nonprofit organization registered in the US under tax ID/EIN 45-5081831. Donations are fully tax-deductible to the extent allowed by law.
VoteRiders gratefully accepts gifts in the form of stocks/appreciated securities. Contact info@voteriders.org for more information.
Make a donation from our donation page, and in step 2 you can designate your donation "IN HONOR OF" or "IN MEMORY OF" someone special. Your donation receipt will include this information. If you include the email or mailing address of your honoree, we will send a note acknowledging that you have dedicated a gift. If making a gift via a Donor Advised Fund or by check, please let us know the dedication details in the memo accompanying your doantion.