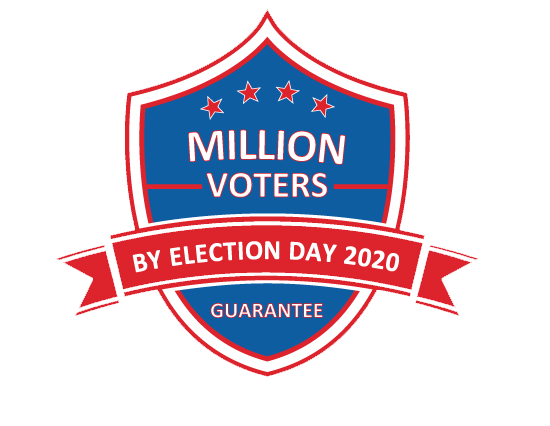 Help us guarantee the right to vote for millions of new voters by November 3, 2020
American Democracy is under threat.
The COVID-19 pandemic is placing new barriers between voters and the ballot box. Rules about voting in person or by mail are changing by the day. And for the estimated 25 million adult American citizens who lack the necessary ID to vote with confidence, it is more difficult and expensive than ever to obtain an ID. Millions of Americans are confused and frightened when it comes to their right to vote.
You can defend our democracy and the fundamental right to vote.

Your support empowers VoteRiders and our network of partners and volunteers to help voters across the country get the information and ID they need to cast their ballot safely and confidently.
Together, we will meet the historic challenge facing our country. It's easy to start your own peer-to-peer fundraiser or make a donation to support the right to vote.
VoteRiders works nationwide to provide voter ID education and assistance to all eligible voters who are in need.

Direct Assistance

We help voters gather and then pay for underlying documents required to obtain an ID, as well as pay for the ID and arrange transportation to ID-issuing offices. We even provide assistance from pro bono lawyers when necessary.

Voter ID Information Cards

These wallet-sized Cards are freely downloadable and available in English and Spanish for all 50 states and DC. We also print and ship them for free to 501(c)(3) partner organizations.

Voter ID Leads

We follow up and help voters referred to us by partners running voter registration, issue advocacy, and get-out-the-vote programs.

Organizer Training
We train partner canvassers and organizers to engage in conversations about voter ID with voters.


Voter ID Chatbot

VoteRiders' Chatbot provides automated information for every state in English and Spanish via SMS, Facebook Messenger, and web chat. Voters can access personal assistance when they need it!

 One-on-One Conversations

We talk to voters through our Voter ID Helpline and through conversations at virtual events and community gatherings (when allowed by public health guidelines).