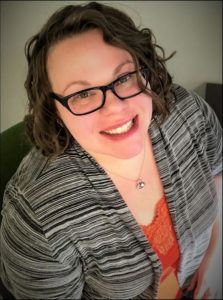 Guest post by Michelle Bishop of the National Disability Rights Network (NDRN)
34 states currently require individuals to show some form of ID at their polling places. The Voting Laws Roundup from the Brennan Center for Justice indicates that over 22 states in 2017 saw the introduction of at least 39 pieces of legislation to impose new or even stricter voter ID requirements. All of this begs the question – what kind of impact are these laws having on voters with disabilities?
In its Projecting the Number of Eligible Voters with Disabilities in the November 2016 Elections, the School of Management and Labor Relations at Rutgers University estimated that 35.4 million people with disabilities were eligible to vote during the November 2016 elections. In other words, voters with disabilities constituted one-sixth of the total electorate. The Pew Research Center issued A Political Profile of Disabled Americans in 2016, which estimated close to one in four Americans has a disability; furthermore, the election results mattered to those with disabilities at a higher rate than to people without disabilities. Yet, the Rutgers data point out that voter turnout by people with disabilities continues to lag behind their nondisabled peers. In Disability and Voter Turnout in the 2016 Elections, Rutgers found that voters with disabilities turned out at a rate six percentage points lower than that of nondisabled voters. Indeed, the gap in voter participation is slowly increasing, up from the 5.7 percentage point turnout gap discovered by Rutgers in their Disability, Voter Turnout, and Voting Difficulties in the 2012 Elections.
People with disabilities are a significant portion of the general population, and recent polling demonstrates that they are paying attention to elections – recognizing the importance of the outcome to their daily lives. However, their participation in the electoral process remains low – indicating that factors other than the desire to vote are suppressing their voter participation.
Voters with disabilities are less likely to have valid photo ID
Based on the Pew Research Center's 2012 Survey of Performance of American Elections, Rutgers has calculated that 7.5% of people with disabilities do not have a state-issued photo ID, compared to 4.8% of people without disabilities. The difference is statistically significant. This disparity also extends to older adults – potential voters typically over-represented among people with disabilities. Barriers To Voting For Older Americans: How States Are Making It Harder For Seniors To Vote And What Can Be Done To Make It Easier, a report by the US Senate Special Committee on Aging and the US Senate Committee on Rules and Administration, reveals that older Americans are a sizable voting bloc - 30 percent of the voters in 2016 were 50-64 years old, 15 percent 65 and over. Yet, 11 percent of adults (over 25 million citizens based on the most recent census) do not have a valid, government-issued photo ID and nearly one in five Americans over 65 (approximately ten million people) lack a current, government-issued photo ID.
Voters with disabilities face challenges with transportation to ID-issuing offices
In The Challenge of Obtaining Voter Identification, the Brennan Center for Justice also found that ten million voters (who are otherwise eligible) live over 10 miles from the closest office that can issue an ID that qualifies for voting purposes and is open more than two days per week. This would present a burden for any voter. For people with disabilities and older adults, these barriers can be virtually insurmountable. Considering a population that is already less likely to have a driver's license, a lack of public transit options in many of these areas and even less sufficient options for accessible public transit make a 10-mile journey costly, time consuming, and sometimes not even feasible at all. For voters with disabilities, the end of that trip can also mean finding an ID-issuing office that is not compliant with poorly enforced federal accessibility laws. So the voter is not guaranteed that she will even be able to get in. Once inside, the offices can be a maze of inaccessible paperwork and cameras bolted to high counters that cannot take the photo of a seated wheelchair user. Not only are these barriers more difficult to overcome than the average nondisabled American has imagined, but they send a clear message to potential voters with disabilities – your participation is not valued, not wanted.
The proliferation of stricter voter ID laws is undoubtedly erecting more barriers to the ballot box for eligible voters with disabilities, and the argument that people with disabilities who are disenfranchised by voter ID laws can "simply obtain an ID" has not panned out in practice.