At VoteRiders, we are focused on one goal: guaranteeing as many voters as possible have the confidence and identification they need to vote.
Our next step toward that goal is expanding into Georgia. We are thrilled to introduce our Georgia Voter ID Coalition Coordinator, Marquese Averett.
Marquese was born and raised in Columbus, Georgia. He is an experienced organizer who has worked on campaigns across the country for the last decade.
In his new role with VoteRiders, Marquese will work alongside local partners and volunteers to reach, educate, and assist voters around the state.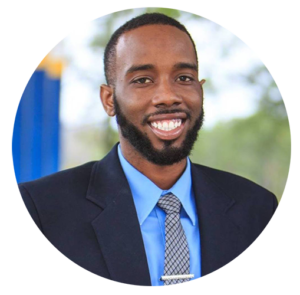 "I firmly believe that everyone deserves to have their voice heard at the ballot box. I have seen firsthand the challenges facing voters throughout the state of Georgia and I am ready to work diligently to ensure they have the ID required to vote."
Georgia's electorate is growing, and turnout for the 2018 election broke records. But very real barriers still stand between many voters and the polls. Young people (ages 18-29), people of color, and unmarried woman make up 62% of Georgia's voting-age population. These citizens are among the most affected by voter ID, and reaching them is crucial.
Community organizations and voters can use VoteRiders' free voter ID resources to understand Georgia's law and secure ID for eligible citizens.
Georgia Voter ID Guide: Newly updated for 2019, this guide provides detailed information about the state's identification requirements for voting.
Voter ID Info Cards: A concise list of all IDs that are valid for voting in Georgia on a convenient wallet-size card. Available in English and Spanish.
Voter ID Chatbot and Helpline​: Voter ID experts are only a message away! Send a text to 844-33-VTRID, or DM us on Facebook.
VoteRiders is building a Georgia Voter ID Coalition to meet this critical moment. Join us! Donate today or volunteer to help reach voters that might need assistance with identification.