How does REAL ID relate to voter ID?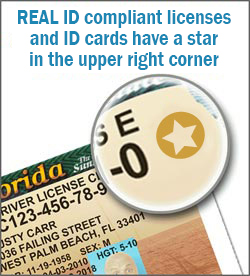 Colorado, Georgia*, Mississippi, South Dakota and Utah are states with voter ID laws that are now issuing only REAL ID-compliant driver's licenses and state IDs, rather than the older licenses that did not comply with REAL ID security standards. In order to vote, residents of those five states can still use their current license or ID until its expiration date. However, when those states' residents plan to obtain or renew a driver's license or state ID, they must go through the process of securing a REAL ID, which includes showing vital documents and appearing in person at their state's ID-issuing government office like a DMV.
*Called a "Secure ID" in Georgia
Eleven percent of voting-age U.S. citizens lack a current government-issued photo ID. This means that roughly 25 million voters nationally do not have the only types of ID that are common to all state voter ID laws: that state's driver's license or state ID. With the rollout of REAL ID standards, obtaining state driver's licenses and ID cards is a more difficult and bureaucratic process for ALL residents, including those who need such ID to exercise their constitutional right to vote. 
Starting October 1, 2020, every U.S. state and territory resident will need to present a REAL ID-compliant license/ID, or another acceptable form of identification, to access Federal facilities, enter nuclear power plants, and board commercial aircraft. The card, itself, must be REAL ID compliant unless you are using an alternative acceptable document such as a passport. REAL ID-compliant IDs have a star design in the upper right corner. The exact design varies from state to state.
WHAT IS THE REAL ID ACT?
Based on recommendations from the 9/11 Commission and passed by Congress in 2005, the REAL ID Act established minimum security standards for state-issued driver's licenses and identification cards. All 56 states and territories are currently compliant with REAL ID or non-compliant with an extension.
Michigan, Minnesota, New York, Vermont, and Washington are the only states that currently issue Enhanced Driver's Licenses (EDLs - a form of REAL ID-compliant identification). For more information on EDLs, please go to www.dhs.gov/enhanced-drivers-licenses-what-are-they. EDLs also allow land and sea border crossings to Canada, Mexico and the Caribbean.
HOW DO I GET A REAL ID?
Applying for a REAL-ID compliant driver's license or ID card usually involves appearing in person at your local DMV or equivalent and producing a variety of documents proving your identity. See our blog post about how this process is affecting the time required to renew driver's licenses and IDs.
To obtain a new, regular driver's license or state ID in any state, you need the same kinds of documents that are required for a REAL ID (such as this example listing the three categories of documents required to apply for REAL ID in California).
WHAT DOES REAL ID MEAN FOR VOTER ID?
Having worked with voters since April of 2012 to secure these types of records in order to obtain their "free" voter ID, we know that many millions of Americans do not have them readily available; nor do many of these citizens know how to procure these documents. What's more, many of them cannot afford the time and money involved. Among the "catch-22" paradoxes you might encounter are the need to submit a copy of your photo ID to acquire a certified copy of your vital papers like a birth certificate or a replacement social security card.
If you would like any information or assistance securing your ID to vote, including the underlying documents needed to apply for ID to vote, please contact VoteRiders via this website, or call/text our Voter ID Helpline: 844-338-8743.
NOTE: In addition to those 25M without a likely voter ID, VoteRiders' on-the-ground experience, which has been corroborated by reputable university studies in Texas and Wisconsin, shows that many, many millions more citizens are so confused and intimidated by complicated and stringent voter ID laws that they won't vote, even though they have the requisite ID.