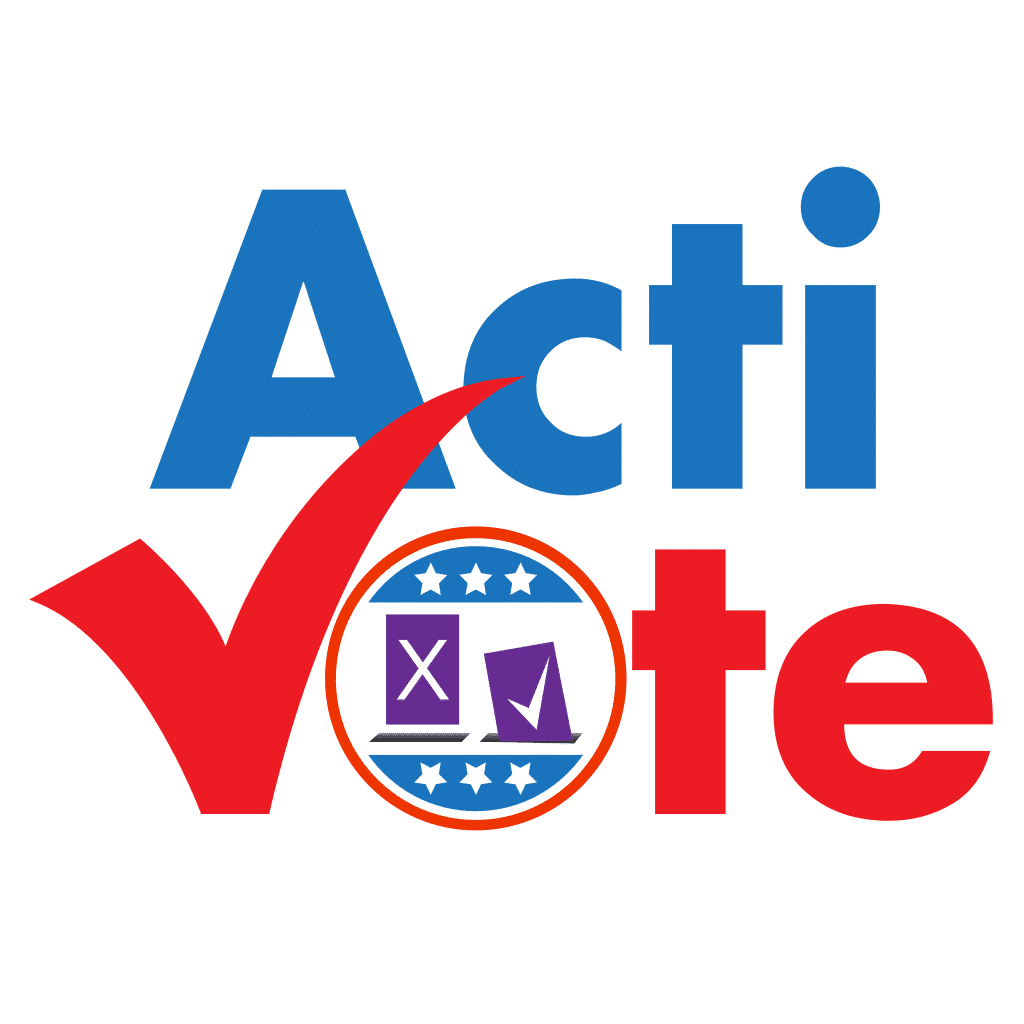 ActiVote Partners with VoteRiders on Updated Voting App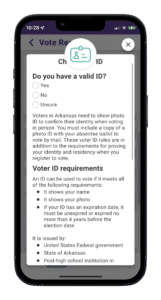 Voters using the latest version of the ActiVote app now have access to state-by-state voter ID information and free help offers thanks to a new partnership with VoteRiders.
"We're excited to partner with ActiVote in educating citizens about voter ID laws through their innovative app," said Lauren Kunis, executive director of VoteRiders. "With primary elections underway and midterm elections quickly approaching, it's urgent that all voters have confidence they have the right ID so they cannot be turned away at the polling place. ActiVote's app helps them gain that crucial assurance that they have what they need, and connects them to VoteRiders for free help if they don't."
"Democracy is protected and encouraged by a million people doing a million different things," said Sara Gifford, co-founder and COO of Activote. "Our goal is to make voters more empowered and make voting easier. VoteRiders and ActiVote are both removing barriers to help people access the polls."
The ActiVote app is available in Apple's App Store and on Google Play, as well as on the web at https://acti.vote/voteriders. Gifford said ActiVote currently has more than 70,000 active users in all 50 states and D.C. 
The easy-to-use nonpartisan app educates voters on important issues, when and where they can cast their vote, connects them with their elected officials, and allows them to make their voices heard. And with the latest update, it provides them with VoteRiders' constantly-updated and comprehensive information about voter ID laws in their states.
ActiVote allows voters to look up their elections, ensuring that they cover federal, state and critical local races. Based on this, ActiVote sends reminders and tips about where, when and how to vote.
"For every single election, as soon as we get information about the election, there's a tile that says here's the rules in your state for ID," Gifford said. "It asks, Do you have one of these IDs, or do you need help? And, there's a link that takes users to the state's page on the VoteRiders website to make sure they can get the information and help that they need."
"If you say you have voter ID, the app will ask you again and give you the voter ID rules on Election Day as a reminder," Gifford said.
Kunis said that at the VoteRiders website, voters can visit the "Get Help From VoteRiders" page or use the site's bilingual Chatbot for information about free help getting an ID to vote, including rides to the DMV or other ID-issuing government offices. VoteRiders will also help people get copies of their birth certificate or other legal documents needed to get an ID to vote.
"VoteRiders and ActiVote share a commitment to helping all eligible voters cast a ballot in every election," Kunis said. "We're thrilled to team up in the work of building a stronger democracy," Gifford added.