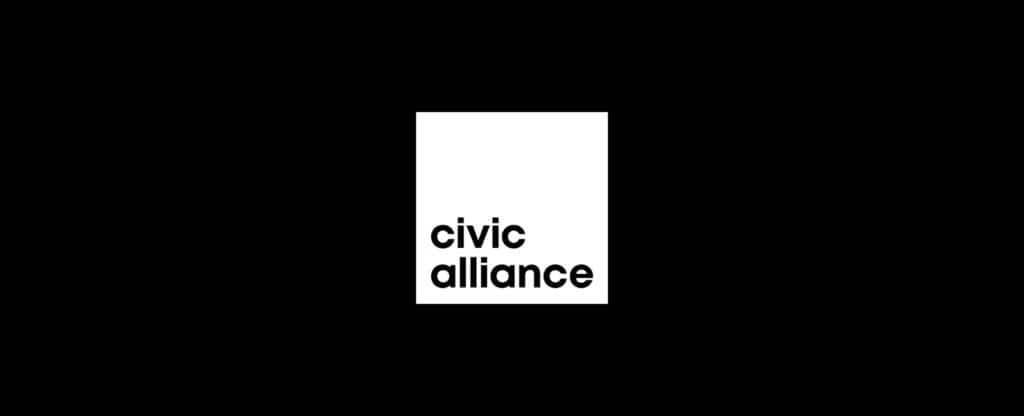 Businesses step up for voters ahead of midterm elections
If you haven't heard or experienced it yet, 2022 is a consequential civic year. And businesses have an important role to play this midterm season. 
According to the 2022 Edelman Trust Barometer, business is once again reported to be the most trusted institution in our society. In fact, 74% of respondents in the U.S. shared that they trust their employer. The relationship between a company and its employees and consumers is incredibly powerful, and businesses have a unique opportunity to amplify civic participation through their platforms. 
The Civic Alliance is America's premier nonpartisan coalition of businesses united by a commitment to our democracy, which we believe depends upon active participation in safe, accessible, and trusted elections. With over 1,250 members, the Civic Alliance supports its member companies as they inspire their employees and consumers to engage in civic life and their communities. In 2022, we are equipping member companies with tools and resources to champion participation in the midterm elections, including voter education which includes the very important topic of voter ID requirements.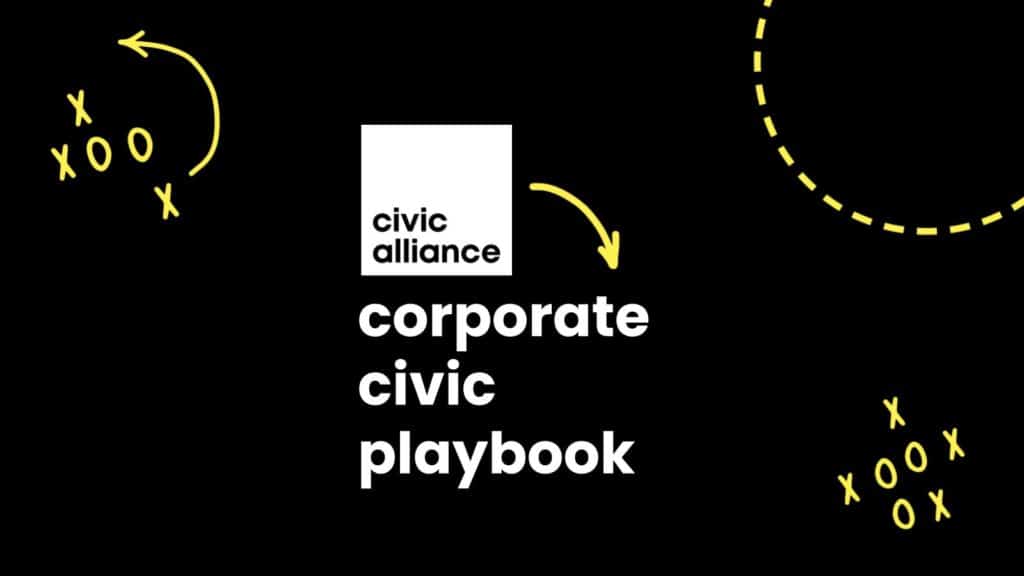 Over the last year we've seen states enact new voting laws, many of which include new requirements for identification when voting. In fact, as of this year, 36 states require or request voters to provide specific forms of identification in order to participate. 
Civic Alliance members reach over 5.5 million employees and virtually every consumer in America. That means our companies — and all companies — have a unique opportunity to ensure that no matter where they live, their audiences go to the polls prepared to vote, with the right identification. 
Most recently, we saw the challenges voters experienced in the March 1 Texas Primary with an unprecedented number of absentee ballot requests and absentee ballots rejected for not meeting new ID requirements for voting by mail. And with almost every other state and D.C.'s primary elections to go, the Texas experience serves notice of the challenges that may lie ahead.
But companies can help voters avoid these difficulties — and lay the groundwork for accessible, fair, and transparent elections by building voter ID education into their communications with employees and broader audiences. The Civic Alliance is proud to partner with VoteRiders, and to share their incredible resources with our member companies so that they, in turn, can help employees and/or customers be prepared to vote in all 50 states, and D.C. We actively drive member companies to VoteRiders state-by-state resources, and share their printer-friendly Voter ID Information Cards with our members as an easy way to remind employees and customers of their states' requirements.
Civic Alliance member companies already recognize the importance of voter ID this year and are springing into action. For example:
Uber donated rideshare credits to VoteRiders to enable the voters it assists to get to and from ID-issuing offices in Ubers throughout 2022, all for free!

Salesforce is sharing VoteRiders' digital resources with its employees to make sure they know the ID rules in their state and are aware of changes being implemented in 2022.

Reddit is hosting VoteRiders for four Ask-Me-Anything events on the platform this year to uplift the importance of voter ID education and the disproportionate impact of voter ID laws on certain communities, including women and trans and non-binary voters.

And Microsoft employees will be participating in a series of virtual and in-person volunteer events throughout the year to do their part to ensure voters have the ID info and free help offers they need to cast a ballot that counts. 
The Civic Alliance is proud of the work our members have already started doing in this space, and look forward to even more to come as the November midterm elections approach.