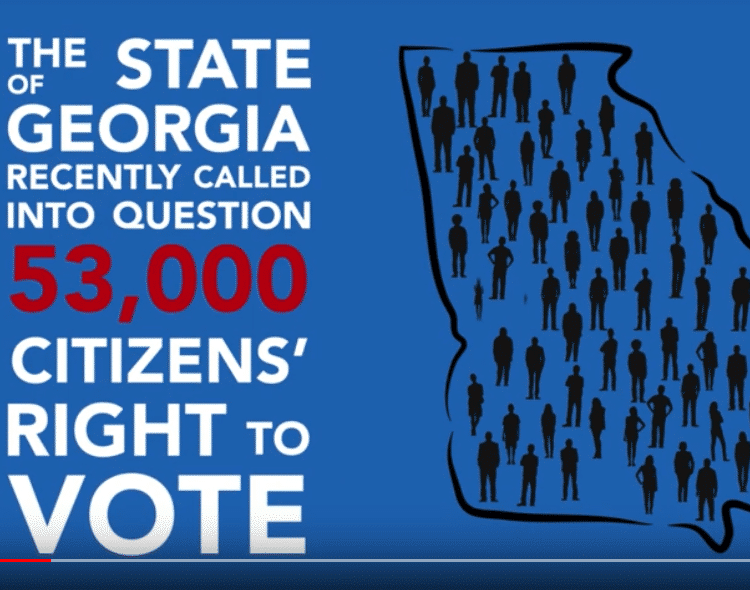 Georgia: Don't Let Anyone Stop You From Voting!
53,000 Georgia voters have been placed on a "pending" list due to what may be trivial discrepancies with their voter registration paperwork. These voters' eligibility has been called into question because their registration information didn't exactly match what the state's Department of Driver Services or the Social Security Administration offices have on file. 80% of the affected citizens are voters of color.
A minor typo (a misspelling or a missing hyphen in a name, for example) could put a voter's registration, and right to vote, in jeopardy.
But – contrary to much misinformation and confusion – every single one of these voters can STILL vote a regular ballot if they bring a valid photo ID to the polls. VoteRiders produced this new video, along with a radio version, to make sure that voters feel confident their vote will count – even if their voter registration status is pending. Help us by sharing the video widely along with our Voter ID Helpline: 844-338-8743, and by making a tax-deductible donation to get the radio version out to as many Georgia voters as possible before November 6.