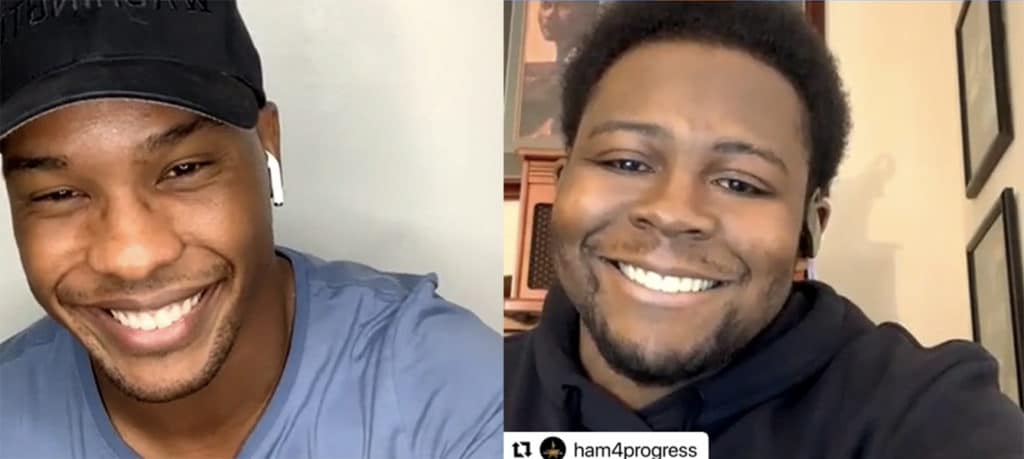 #Ham4Progress IG Live with Darnell Abraham
We're always inspired by our Hamilton Musical ambassadors and so proud to be part of the Ham4Progress initiative!
VoteRiders' National Volunteer Manager Sylvester Johnson III went live on Instagram to celebrate Black History Month with the incomparable Darnell Abraham!
Check out a recording of their full conversation below– getting into how voter ID laws impact Black Americans, the work we do to overcome those obstacles, and how we can all take action to make sure every voice is heard.