Mayors and Governors Across the Country Join the Call for Voter ID Action
Across the country, seven mayors and one governor in states with voter ID laws uplifted the importance of ensuring voters have the ID and information they need to vote with confidence in this important election year.
VoteRiders is celebrating its 10th Anniversary in April with a National Voter ID Month of Action, calling on voters, business and nonprofit organizations, and governments to recognize that in the 36 states with voter ID laws, simply registering may not be enough to ensure every vote is counted. Voter ID is a critical, and often missing, piece of the voter education and mobilization cycle.
Throughout the month of April, VoteRiders and its partner organizations underscored the need for voters to take action now to ensure that they're prepared for spring primaries and in November with the ID information and assistance they need to cast a ballot.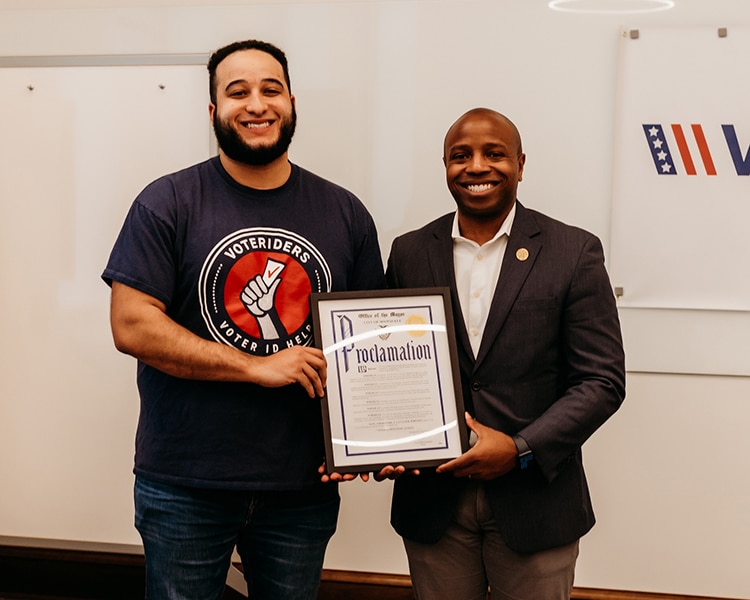 The National Voter ID Month of Action has been marked by official proclamations from: