Steven's Voter ID Story
Written by: VoteRiders
January 2019 – CENTRAL FLORIDA –  Steven is a veteran of the United States Army from Seminole County, Florida. He met our Florida Coordinator, Jazlyn Gallego, at a Goodwill Job Fair. Steven approached Jazlyn to ask if he was now able to vote without his felony history being a barrier because of the passage of Amendment 4.
Steven said he was willing to share his story in order to encourage other returning citizens to register.
Jazlyn informed Steven of all the ways that he could register to vote and what information he would need to bring with him, or use to register online.
When she asked Steven why he wanted to vote he said:
I've never been able to vote in my entire life. I now have the opportunity. I would like my voice to be heard. I want to feel like a member of society and I've earned my right to vote."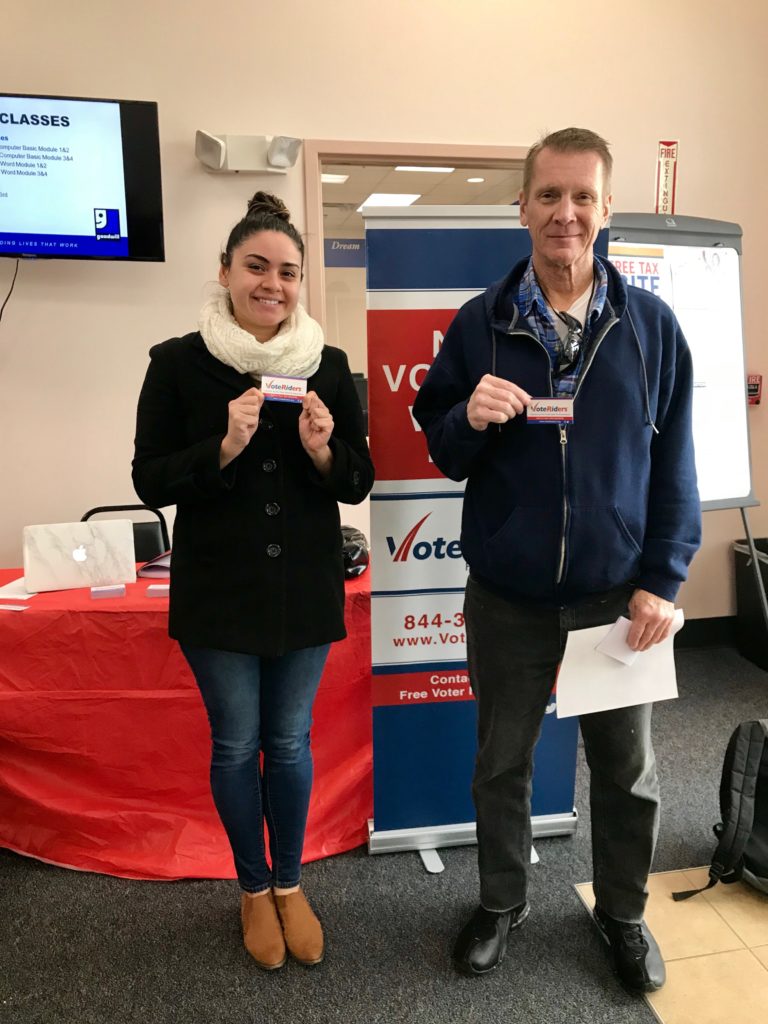 You can check out VoteRiders Florida voter ID information and resources HERE. If you or a loved one have questions or need any assistance, please text or call our Voter ID Helpline: 866-ID-2-VOTE.