Three IDs, No Vote: Lily's Voter ID Story
Written by: VoteRiders
September 2018 – ARIZONA –  Lily (not her real name) fled Wyoming after a divorce from an abusive marriage. She moved to Arizona with an expired Wyoming driver's license. Her birth certificate and Social Security card bear her maiden name, and her expired Wyoming license shows her married name.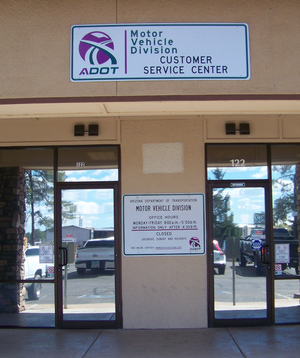 She took all three documents to the nearest DMV office to obtain Arizona identification. The DMV office would not issue her an Arizona license because her Wyoming license showed a different last name than her birth certificate and Social Security card. She explained that she was recently divorced, and that her birth certificate and Social Security card bear her maiden name, which is the name she used to apply for her AZ license.
Rather than take the time to discuss and understand her unusual situation, the DMV clerk instructed her to go to the Social Security Administration to have her name changed. This caused a confusing predicament: Which name was she to change it to?
The Social Security Administration already knew Lily under her maiden name (the one she wanted), as reflected on her Social Security card. She can't change her maiden name to her ex-husband's name because they are now divorced. Nevertheless, she went to the SSA to change her name. As you can imagine, the situation confused the clerk there too. Further, the SSA told her that she could not change her name because her Wyoming license (the one with her ex-husband's name) was expired. The SSA requires "current, unexpired evidence of your identity in your legal name." Her Wyoming license had expired, so she was unable to change her name with the SSA.
To obtain Arizona identification, one must present just two forms of ID to DMV. Both Lily's birth certificate and her Social Security card qualify – and both show her maiden name. The DMV clerk could have taken just those two documents, left aside the expired WY driver's license, and processed her application. The Arizona DMV confirms identities through the SSA, so there should not have been a problem obtaining an ID in her maiden name since that is the name the SSA has on file.
Lily's current boyfriend contacted VoteRiders on her behalf for help after they had unsuccessfully visited each government office multiple times and were frustrated, out of money to pay for more costly trips, and fearful of how they would be treated should they visit again. We assigned a terrific pro bono attorney volunteer to her case, who worked with Lily to arrange an accompanied visit to the DMV so that she could apply for her Arizona ID again.
Lily's situation illustrates how confusing and frustrating it can be for ordinary citizens to deal with ID issues. In this case, obtaining a new AZ ID should have been relatively quick and easy for Lily, but was made nearly impossible by the DMV clerk's confusion and refusal to help.