Engaging Campus Communities
Written by: Team VoteRiders
Guest Post by Amy Ludwig, Executive Director of CEEP –

"Access to voting is just as important as knowing who and what to vote for," stated Campus Election Engagement Project's Florida State University 2020 Fall Fellow Travis Waters.  Travis Waters was instrumental this past fall in helping FSU place a signature strip on the back of student ID cards which in turn met the ID requirements to vote in the state of Florida.  Travis understood and worked hard on his campus to increase student's access to voting because Campus Election Engagement Project (CEEP) and our partners, like VoteRiders, were able to provide information, support and resources.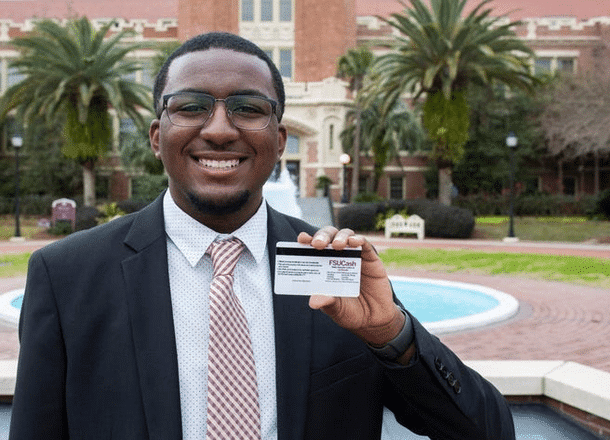 Campus Election Engagement Project continues to be grateful to call VoteRiders a partner. Increasing electoral engagement on college campuses is a team effort.  One organization can not do this alone. CEEP's strategic 2021 focus is to maintain and grow the momentum from the 2020 Presidential election.  One way CEEP is able to do this is by providing nonpartisan education materials on election logistics, candidates and voter ID laws.  We are helping our campuses better understand their state voter ID laws so they can provide and encourage their students to register and vote in local elections. VoteRiders is a critical part of this effort.
This year, CEEP is specifically working on engaging our campuses in local elections.  Compared to older demographics, students are less likely to vote in local elections. Research shows students lack understanding of how local government impacts them as well as the information that would allow them to make informed choices on local candidates and issues.  2021 is a key opportunity to help students connect local elections to their lives and values and to reinforce the habit of voting in every election.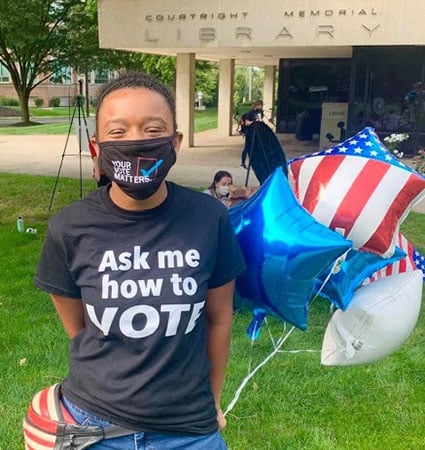 The COVID-19 pandemic sparked student's interest in learning about the role of a county commissioner or the county board of health. The fight for racial equity and police reform is helping students make the link to city council members and their personnel and budget decisions.
CEEP understands that student voters can make an important impact in 2021. Through our programs and initiatives, we will work to prevent both the significant drop in student voting that often occurs after a presidential election and the increasing number of laws restricting students' access to the ballot across the country. We will work to do this in conjunction with partners such as VoteRiders.  This work is critical and CEEP, along with the continued support and partnership of VoteRiders, will continue to make a positive impact with today's college students.
Visit CampusElect.org to learn more about CEEP.