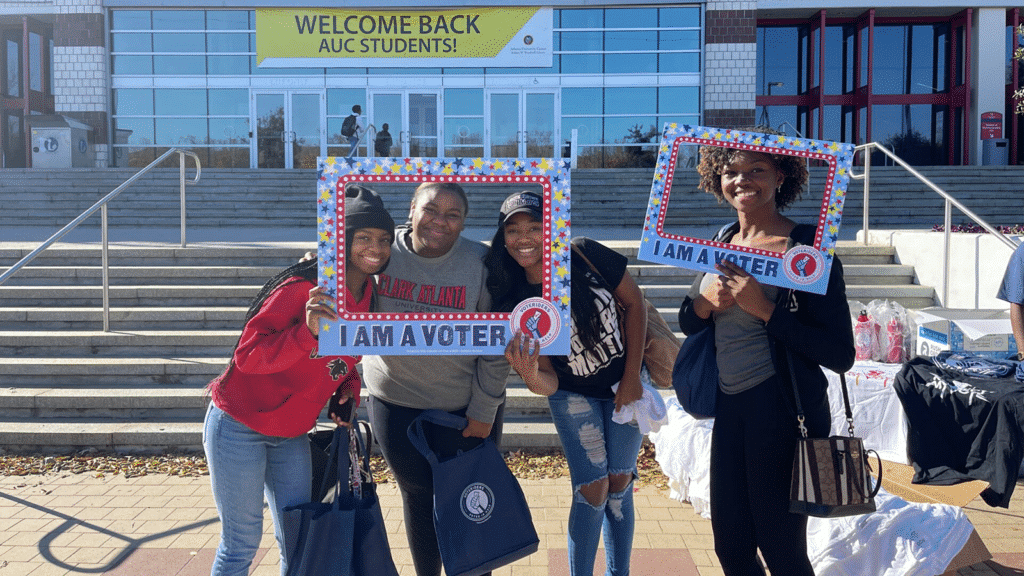 VoteRiders Doubled Down on Georgia for Runoff
Georgia has some of the strictest voter ID laws in the country, and they became even stricter following the passage of a new voting law in 2021. For this reason, the Peach State has been a priority for VoteRiders the entire year and for many years before that. And ahead of this week's U.S. Senate runoff election, we redoubled our efforts to make sure every eligible voter was able to participate and make their voices heard.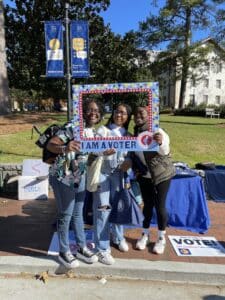 Right after Election Day, VoteRiders deployed additional staff from across the country to Georgia to double the size of our organizing team there. By mid-November, our staff were fanned out across the state in the major urban centers of Atlanta, Columbus and Savannah. 
Georgia's voter ID law is particularly challenging for students, as the state is one of thirteen states that only accept SOME students ID for voting. In Georgia, student IDs from public colleges and universities are accepted for voting, but those from private institutions, including several of the state's large HBCUs (Historically Black Colleges and Universities) are not. As a result, student voters and young student voters of color in particular are disproportionately impacted by voter ID laws in terms of direct disenfranchisement and confusion alike. 
For these reasons, VoteRiders' field programs and events ahead of the runoff focused largely on private universities such as Emory, as well as large HBCUs like Morehouse and Spelman. Working alongside student voting champions such as Campus Vote Project and Emory Votes, we helped ensure student voters had what they needed to vote with confidence. NBCNews.com featured VoteRiders' efforts to educate and assist student voters at HBCUs for a story on the disparate impact of voter ID laws on Black voters.
Beyond the campus community, VoteRiders staff joined several stops on the Black Voters Matter "Collard Green Caucus" tour to offer communities food giveaways before Thanksgiving while also serving up crucial voting information just in time for the runoff. Our organizers in Atlanta, Columbus, and Savannah also swung by the "On the Runoff" tour hosted by our friends at the ACLU of Georgia, Black Voters Matter, When We All Vote, and more.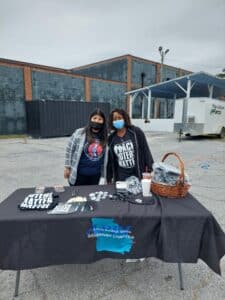 Our on-the-ground staff were supported by the efforts of hundreds of virtual volunteers who joined in from elsewhere across the country to get out the vote in Georgia. Before the dust had settled on the midterm elections on November 8, we re-activated our year-long letter-writing campaign to the 157,000+ registered voters without an ID on file, including a joint event with Fair Count. Later in the month, we organized a virtual text-banking session co-hosted by actor Piper Perabo and the CAA Foundation that sent more than 1.2 million text messages to youth of color between November 29 and Election Day on December 6.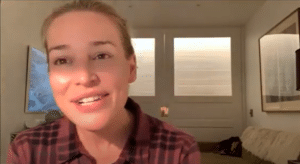 Our work aims to reach voters wherever they are, and for many voters, that's online. VoteRiders ran targeted digital campaigns on Snapchat, Instagram, and TikTok to ensure Georgia youth and student voters knew their options for voter ID. We also had radio ads up in Columbus, Macon, and Savannah to expand our reach, building upon digital billboards placed earlier in the cycle in places like bus stations and other public gathering places. 
In the end, 3.53 million Georgians voted in the runoff. We'll never know how many citizens were prevented from voting by voter ID laws, but we can be proud of our many volunteers and supporters for their heroic efforts to make sure we reached as many voters as possible with voter ID education and assistance.