Arizona Capital Times: Anti-democratic laws wreak havoc on ability to cast ballot
BY DANI DUARTE  – OCTOBER 20, 2023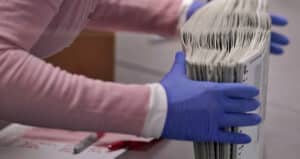 Last year, the Arizona Legislature passed anti-democratic voting bills that wreaked havoc on Arizonans' abilities to cast a ballot. This included House Bill 2492, which created a new restrictive proof of citizenship requirement for voters at the time of registration.
One of the first of its kind to retroactively require voters to prove their citizenship, as many as 192,000 eligible voters could have been purged from the state's voter rolls and forced to re-register to adhere to these requirements. The bill also included proof of address requirements, which are a major concern for Native American voters who live on reservations, including those who live in the estimated 40,000 homes on tribal reservations without physical addresses. The ID requirements for voter registration included in HB2492 are layered on top of already-restrictive existing ID requirements for voting in Arizona that disenfranchise thousands.
Restrictive voting laws like these threaten the rights of eligible voters and weaken our democracy. They disproportionately affect those from already marginalized communities. Multiple lawsuits were filed to challenge HB2492, and last month, a federal judge struck down the provisions of the law that required documentary proof of citizenship and proof of residency. While this was a major victory, there is still a long way to go to ensure that voters feel confident and ready to cast their ballots. The trial challenging other provisions of HB2492 begins on Nov. 6.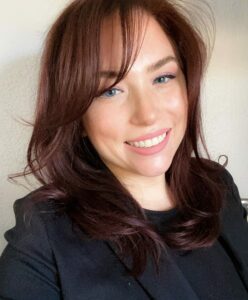 As of 2020, nearly 29 million voting-age U.S. citizens lacked a non-expired driver's license and over 7 million lacked any other form of non-expired government-issued photo ID. That's potentially millions of Americans who may be directly blocked from voting because they don't have what they need to cast a ballot in their state. At the same time, millions more Americans are unaware of voter ID requirements. In states like Arizona, voters can be caught in the middle – and are left feeling so confused or intimidated that they end up staying home on Election Day.
I'm the Arizona Voter ID Coalition Coordinator for VoteRiders, the nation's leading organization focused on voter ID. We run large-scale voter education campaigns and provide free, direct help to anyone who needs an ID to cast a ballot. I'm talking to Arizonans every day to answer their questions and help get them the documentation they need to vote. A lot of people think voter ID is separate from a state ID, which makes sense, because voter ID means something different in each state. Even in states without restrictive voter ID laws like Arizona's, the intimidation and confusion of figuring out what to bring to the polls can deter voters from making their voices heard.
I've seen firsthand how IDs can change people's lives. I help Arizonans get their first photo IDs – which lets them open a bank account, apply for jobs, get housing and have a say on the issues that matter to them by becoming a voter. We remove all logistical, financial and transportation-related barriers that voters face in obtaining IDs. You can call or text the VoteRiders Helpline at 866-ID-2-VOTE and our team will get you the help you need – for free. Make sure you're talking about voter ID with your community to ensure that everyone in your circle has the ID they need.
Before joining VoteRiders as the Arizona Voter ID Coalition Coordinator, Dani Duarte was a policy analyst for Arizona legislative campaigns, and previously worked with the Arizona Democratic Legislative Campaign Committee as a field director.
Read the original article.