Diane Nash, American Civil Rights Hero Turns 85
VoteRiders is honoring the legacy of civil rights icon Diane Nash, who was born 85 years ago today in Chicago, Illinois.  
VoteRiders was named in honor of Diane Nash and the other 436 Freedom Riders who risked their lives in the name of civil rights, voting rights, and dignity for Black Americans. VoteRiders is honored to continue their fight by ensuring every eligible voter has the freedom to cast a ballot and make their voices heard.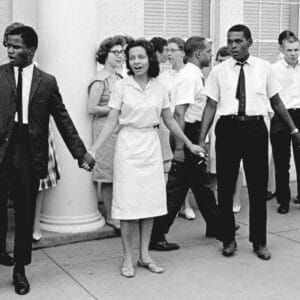 Nash was among the most influential advocates for desegregation and voting rights during the Civil Rights Movement. She co-founded the Student Nonviolent Coordinating Committee in 1960, drove efforts to integrate lunch counters in Nashville, and led the historic Freedom Rides of 1961 which ended segregation on public transportation throughout the Southern United States. 
It was as a college student at Fisk University in Nashville, Tennessee, where Diane Nash first experienced living under Jim Crow and came face-to-face with overt discrimination and racism.
"There were signs that said white, white-only, colored. [The] library was segregated, the public library, she recalled. "Parks, swimming pools, hotels, motels. I was at a period where I was interested in expanding: going to new places, seeing new things, meeting new people. So that felt very confined and uncomfortable."
Sick of being treated like a second class citizen, Nash began attending nonviolent protest workshops in 1959 and soon became a leader in the Nashville Student Central Committee where she organized lunch counter sit-ins, the first civil rights demonstration to successfully desegregate lunch counters in the country.
Even when faced with violence and threats, Nash was adamant that the fight for freedom was too important to stop challenging the status quo. 
When violence halted the first Freedom Ride to Alabama, Nash put herself on the front line and continued to lead her fellow Freedom Riders from Birmingham, Alabama to Jacksonville Mississippi to fight for desegregation of public transportation in the South. 
"We recognized that if the Freedom Ride ended right then after all that violence, southern white racists would think that they could stop a project by inflicting enough violence on it," she said in the 2010 documentary Freedom Riders."
On September 22, 1961, racial segregation on interstate buses throughout the Southern United States was finally outlawed. 
After demonstrating fierce leadership and bravery during the Freedom Rides, Nash had impressed her fellow community of civil rights activists and was elected head of the Student Nonviolent Coordinating Committee (SNCC) where she led direct action campaigns in the summer of 1961. In 1962, Nash left college and the SNCC and became a field organizer at the Southern Christian Leadership Conference (SCLC) where she registered people to vote, advocated for desegregation in schools, and worked closely with Dr. Martin Luther King. Nash was arrested on several accounts for her activism, even while pregnant with her first child.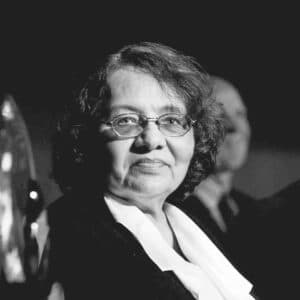 Two years later, in 1963, Nash joined SCLC's Selma Voting Rights Movement and spearheaded the Selma to Montgomery marches in 1965, which led to the passage of The Voting Rights Act of 1965 and outlawed the discriminatory voting practices used in many Southern states. She also joined a committee that spurred the passage of the Civil Rights Act in 1964, prohibiting discrimination in the workplace based on race, color, religion, sex, and nationality. 
After the Civil Rights Movement came to an end in 1968, Nash moved back to her original home of Chicago where she worked as a public school teacher, started practicing real-estate, and became a housing and anti-war advocate. In 2022, Nash was awarded the Presidential Medal of Freedom in honor of her unwavering leadership and bravery during the Civil Rights Era.
 Without Diane Nash's brilliance, bravery, and vision for a more just and free world, the Civil Rights Act and Voting Rights Act may never have become law. 
As new threats to our democracy persist, we must carry on Diane Nash's legacy by reaffirming our commitment to protect and preserve the freedom to vote for every American.