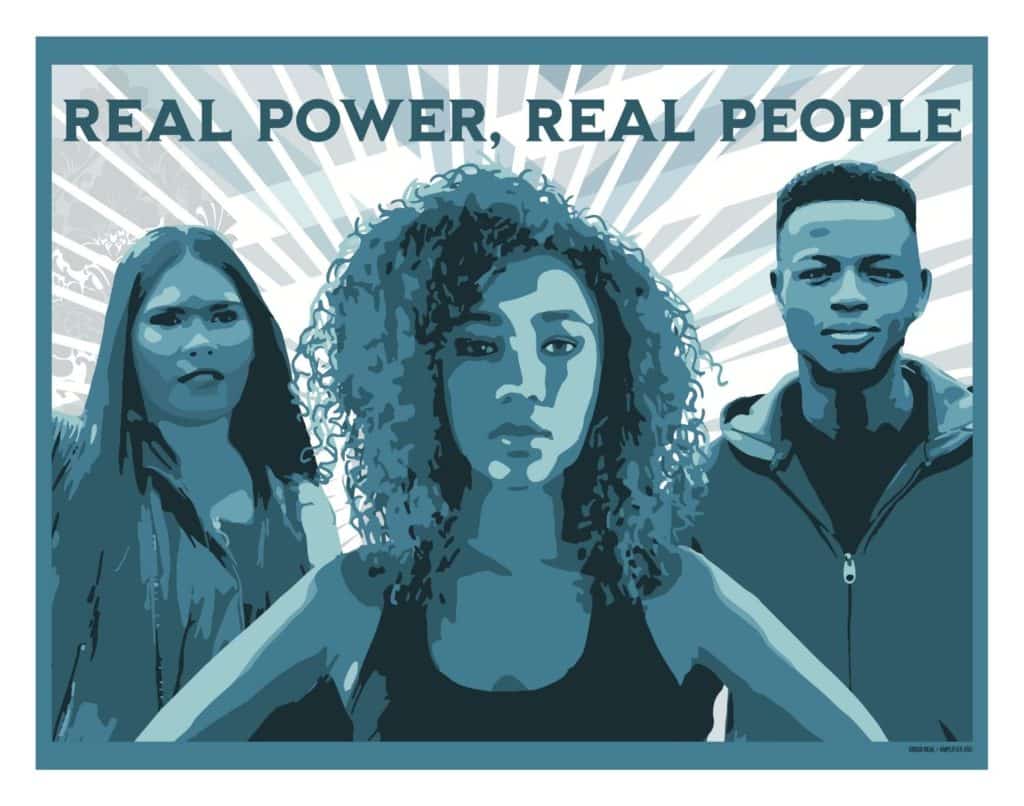 Art Credit: Gregg Deal for Amplifier
As millions of Americans turned out to vote last week, our team was on the ground, on the phone, and online – helping guarantee that eligible voters could cast a ballot that counts.
Three quick highlights from Election Day 2019:
We distributed tens of thousands of Voter ID Information Cards and ensured that voters contacted by our partners had the ID they needed to vote in key states like Virginia. Voter turnout set new records in Virginia and Kentucky since the last "off-year" elections.
We answered questions and requests for assistance from voters in 20 states via our Voter ID Helpline and Chatbot, including states with major races like Kentucky, Louisiana, Mississippi and Virginia.
We took action when we noticed a disturbing pattern of voters in New York asking via our Helpline and Chatbot about voter ID. New York does NOT have a state voter ID law…but that did not stop poll workers in several locations from asking voters to show ID. We notified the NY State Board of Elections and our partners at the Election Protection Coalition, and are continuing to work on resolving this issue. Remember, all these voters had provided ID when they registered to vote!
This is a crucial moment for our democracy. Every voter deserves to make their voice heard in the 2020 Election, but that right is under daily threat. Pitch in today to protect and defend the precious right to vote in this generation-defining Election.