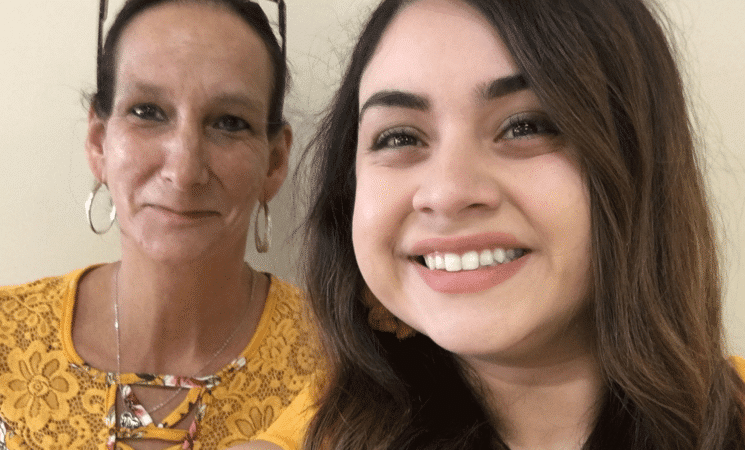 Voter ID Story: Patricia In Florida
By Jazlyn Gallego, VoteRiders' Florida Voter ID Coalition Coordinator
By the time I met Patricia White at a voter education forum in New Smyrna Beach, she had been trying to obtain a state ID for 10 months. Since moving to Florida from Pennsylvania, she had been repeatedly turned away from the DMV. Like many married woman, Patricia's birth certificate reflects her maiden name rather than her current legal name. The DMV kept giving Patricia inconsistent and confusing information about the documentation requirements before it became clear that without certified copies of marriage certificates from both of her marriages, she couldn't obtain a Florida state ID.
It seemed as if the only way to complete her ID application would be to fly back to Pennsylvania and chase down her documentation in person. However, Patricia had been recently diagnosed with stage 3 cancer and was scheduled to start chemotherapy in a matter of weeks. She did not have the money, strength, or time to make a trip to Philadelphia to request her marriage certificates in person.
I got to work on this case as soon as the voter education event ended. I was increasingly frustrated when I was unable to find an online government resource for marriage certificates. Some websites claimed to offer a "certified copy" while others offered just a keepsake copy.  Even those that alleged to have certified copies did not seem reliable.
Over the next couple of days I spent a good three hours on hold with a series of agencies and offices, only to be told they couldn't help me. Eventually, I was advised by the Pennsylvania Department of Health to contact the Philadelphia Marriage Clerk Office. I cannot even begin to imagine how discouraging this process would be for those who are unfamiliar with the process of obtaining identification documents.
Then, the Philadelphia Marriage Clerk representative who picked up the phone told me that certified copies could only be requested by mail. We could expect them to take six weeks (on average) to arrive and it would cost $125.00 for each marriage certificate.
Due to the pressing nature of Patricia's case, I requested to speak to the supervisor. When the supervisor finally picked up the phone, I pleaded, "This is a medical emergency. My client has stage 3 cancer and needs her ID before she starts chemotherapy." I was truly touched when the supervisor agreed to lend a helping hand. He assured me "I don't know how we're going to do this, but we will." In less than 30 minutes he got back to me to say that Patricia's marriage certificates would be sent the next day for delivery at her niece's home with no charge — when it was originally going to take a month and a half with $250.00 in fees.
Patricia and her family were already dealing with so much stress and worry due to her illness, which naturally was compounded by the fact that she didn't have a Florida ID. Many everyday tasks are made more difficult or impossible without a government-issued photo ID. In fact, most non-emergency healthcare providers across the country require patients to show an ID in order to prevent identity theft and protect their privacy.
In a matter of days, I learned the good news that Patricia's marriage certificates had arrived at her niece's house in Philadelphia.  She sent them via overnight delivery, arriving just in time for Patricia to bring them to meet me at the South Daytona DMV for their soonest available appointment.
On September 26, Patricia finally got her Florida state ID and registered to vote. She is now better prepared to deal with her medical needs, and is looking forward to being able to make her voice heard in upcoming elections.