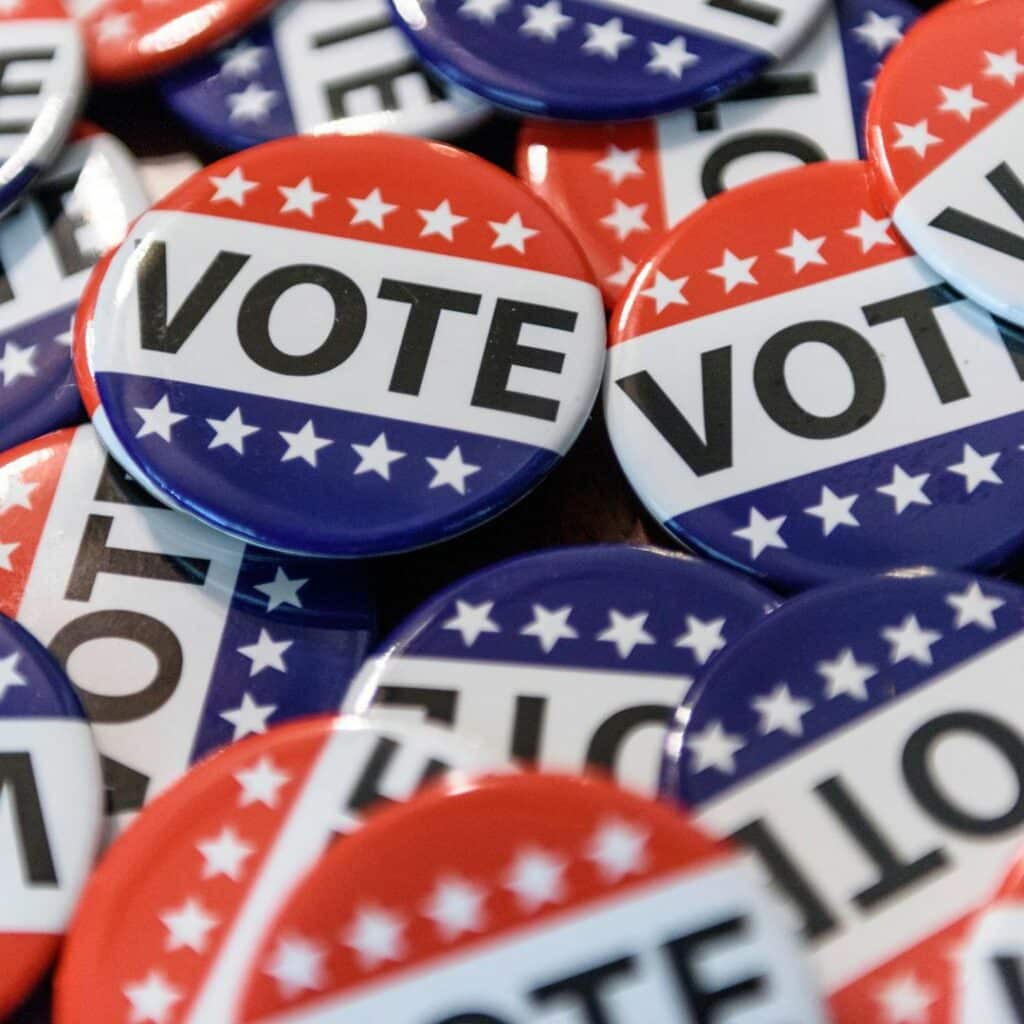 Newsweek: Election Warning Issued Over Voter ID
BY KATE PLUMMER, NEWSWEEK — NOVEMBER 13, 2023
The number of voters who required support from a helpline to cast their vote in elections this year tripled, with a voter advocacy group warning that voter ID rules are "confusing."
According to data supplied to Newsweek by VoteRiders, the number of voters who called or texted their helpline, which offers advice regarding the documents voters need to prove their identity, increased this year by 287 percent compared to 2021, the last comparable election year.
Fifty-two million more Americans live in a voter ID state than in 2012, with 17 states having passed new or stricter voter ID laws since 2020 alone, VoteRiders says. Thirty-eight states and counting have voter ID laws in place today.
The laws have been the subject of controversy in the past, with the American Civil Liberties Union calling the concept "discriminatory" against minority voters. Former President Donald Trump, the current frontrunner for the 2024 Republican primaries, has previously spoken out in favor of requiring voter ID, calling it "the real deal."
In states where voter ID was needed in the lead-up to November 7, when U.S. voters voted in a number of elections, including gubernatorial and state legislative ballots, the helpline said it saw increased demand.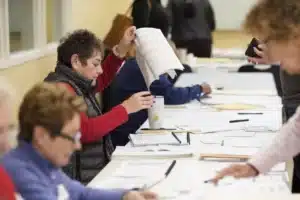 In the week prior to Election Day specifically, calls and texts to the group's voter ID helpline increased by 79 percent relative to 2021.
Newsweek reached out to the Department of Justice via its website for comment.
VoteRiders also said in states where there were both new ID laws and high-stakes elections, there were "particular spikes in the volume of voters in need of urgent ID help to clear up confusion and get the documents they need."
On November 7 in Ohio, for instance, where tighter voter ID requirements were passed in January, the helpline saw increased calls as voters had their say on two statewide ballots, one to enshrine reproductive rights and another to legalize marijuana, as well as two mayoral and one city council election.
VoteRiders data showed that Ohio voters made up 14 percent of VoteRiders' helpline calls in November, up from 1 percent of voters during the same period in 2021.
Newsweek reached out to the office of Ohio's Secretary of State, Frank LaRose, via email for comment.
Lauren Kunis, CEO and Executive Director of VoteRiders, told Newsweek that requiring voter ID is making voting more challenging for Americans.
"The spike in calls and texts to VoteRiders' ID Helpline is indicative of a quickly-rising need among American voters to better understand confusing and changing voter ID laws, as well as a need to scramble to get the documents now required to cast a ballot," Kunis said.
"Voters are clearly determined to have a say on the issues that are important to them and their communities, but voter ID laws are making that harder by the day."
Read the original article here.