A Powerful Impact in Ohio: Fighting Back Against Barriers to the Ballot Box
By Vashitta Johnson, Ohio Voter ID Coalition Coordinator — September 22, 2023
In April 2023, one of the strictest voter ID laws in the county went into effect in my home state of Ohio. 
This law disenfranchises an estimated 1,000,000+ Ohioans who lack state-issued identification and could confuse or intimidate millions more. As Ohio politician and author David Pepper said, "For too many, the cost of complying with the new Ohio voter ID restrictions amounts to a poll tax that will keep them from voting." 
Last month's special election on August 8 was a major test of our ability to reach voters at a massive scale to ensure they could overcome these new ID-related barriers to the ballot box.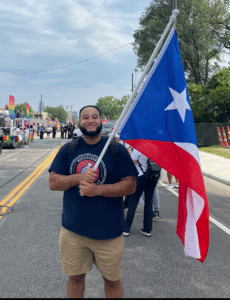 VoteRiders sprang into action as soon as the law was passed to try and mitigate its impact. We knew VoteRiders had to fill a critical gap to make sure voters weren't only registered to vote, but also knew what forms of ID they now needed to cast a ballot. We built a brand new on-the-ground Ohio coalition, provided accurate information on shifting laws, updated our bilingual state-specific resources, and got newly-needed photo IDs into the hands of Ohio voters like Willie, all for free. And we got to work alongside scores of partner organizations and volunteers in Ohio and across the country. 
These efforts were critical to our ability to successfully reach upwards of 2 MILLION at-risk Ohio voters with critical voter ID information and help ahead of the August special election.
Engaging hundreds of volunteers, we sent more than 1.3 million text messages and 13,000 handwritten letters to hyper-targeted lists of Ohio voters, including those who cast a ballot in 2022 using a form of ID that is no longer accepted at the polls. 
Ohio partner organizations ordered and distributed 118,600 Voter ID Information Cards; we joined forces with nearly 100 diverse organizations across the state to get the word out about the new ID law and August elections; and we reached 800,000 voters through digital ads.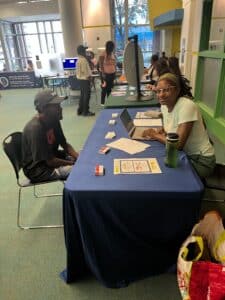 Throughout July and as early voting began, we ramped up on-the-ground outreach at community events in Cincinnati, Cleveland, Columbus, Dayton, and Toledo. In Columbus, we launched a monthly Voter ID Clinic at the Bethel AME Church and a weekly Voter ID Clinic at Church for All People, community hubs that serve largely low-income, houseless, and transient communities.
Our team attended events including the Cincinnati Public Library's Community Resource Fair, a Cleveland Community Police Commission meeting, and Dayton Black Pride to share our services with eligible voters. We also partnered with government agencies including the Cuyahoga and Lucas Counties Department of Health and Human Services to distribute Voter ID Information Cards. To ensure that non-English speakers were equipped with the ID information and assistance they needed, we also worked closely with civic organizations like Ohio LatinX Civic Engagement to distribute our Voter ID Information Cards in Spanish.
In the few months since VoteRiders has been present in Ohio, we've already reached 2 million+ voters.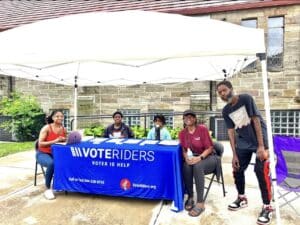 The best part? We're just getting started! The stakes could not be higher. Ohio held crucial elections in August and there are several more on the horizon. Effective and far-reaching voter ID education and assistance could be the difference-maker in the quickly approaching November elections — when an abortion rights ballot referendum will be in front of voters — as well as the general elections next year. 
With ongoing support, we can continue our nimble, effective, high-touch approach and build an empowered and diverse statewide electorate through the 2024 elections.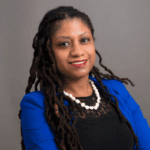 Vashitta Johnson is VoteRiders' Ohio Voter ID Coalition Coordinator. She has over twenty years of experience working on political and issue-based advocacy campaigns in Ohio. Before joining VoteRiders, Vashitta was the Interim Executive Director for WeRISE for Greater Westerville.