North Carolinian Can Work Again After Three Years Without Identification
Written by: Erin Carden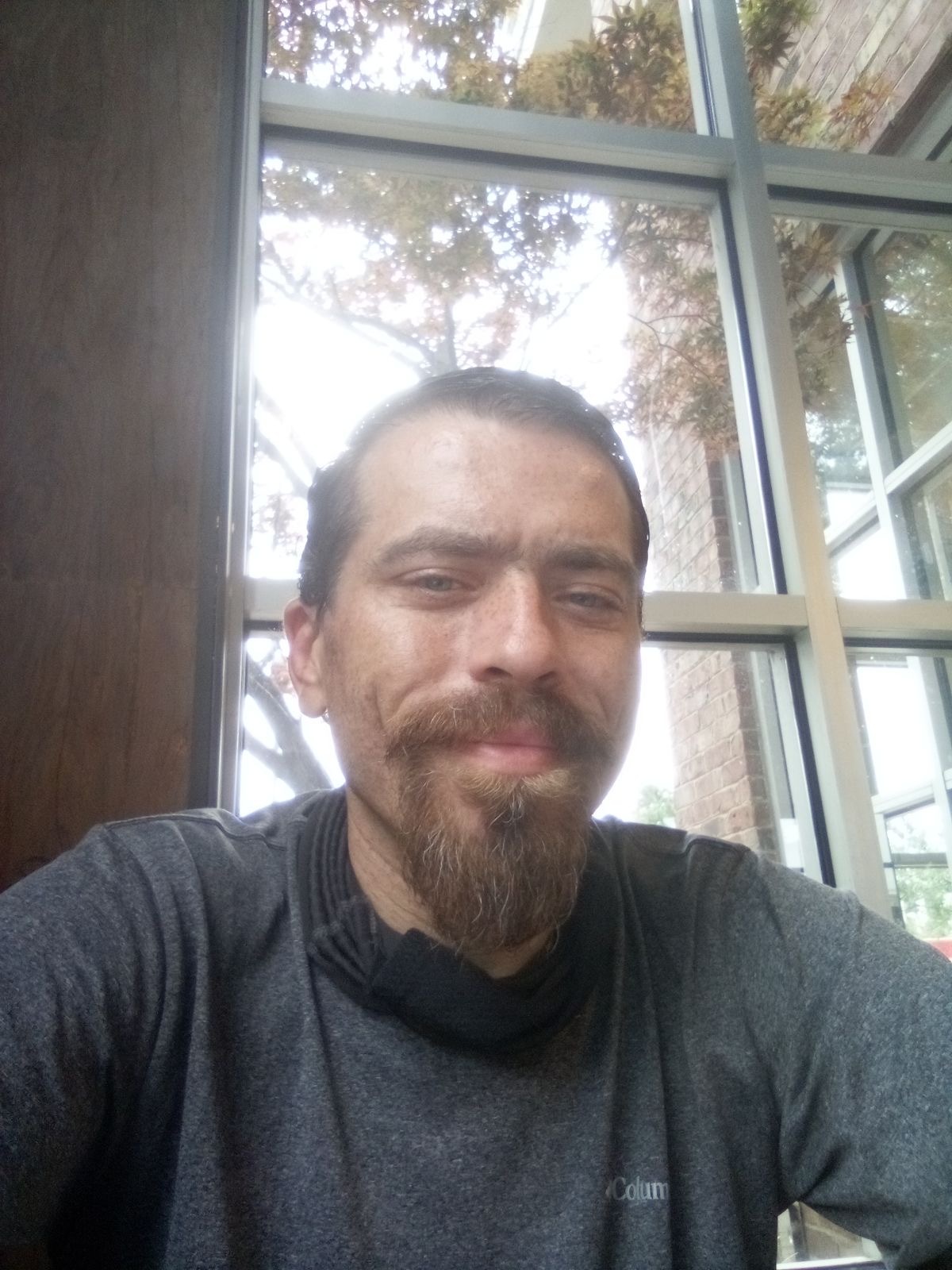 Earl Inscore has been living on the streets of North Carolina for the past three years. 
Throughout his experience of homelessness, he actively sought employment, but because he lacked proper identification, no one could hire him. 
After years of attempting to secure his identity documents with little success, Earl was finally able to obtain what he needed with help from VoteRiders. The bureaucratic, complicated, and confusing barriers Earl initially faced are the kinds of roadblocks that far too many Americans experience when attempting to secure the kind of identification required for everyday survival needs — such as employment, housing, medical care — and as of a few months ago, the ID needed for voting in North Carolina. 
VoteRiders works with thousands of organizations – from direct service providers to pro-democracy groups — to cut through bureaucratic barriers, clear up confusion, and offer free ID information and assistance to every eligible voter in need. Earl Inscore's story illustrates the kind of work VoteRiders does every single day to make sure voters have the identification they need to survive and participate in our democracy.
_________________________________________________________________________________________________________
When Earl wasn't looking for work, he was studying. Now, at thirty-four years old he's pursuing a college degree in Computer Science, a passion of his ever since he was young. But without a copy of his birth certificate, Social Security card, or unexpired state ID, there was no way for Earl to find a job or secure safe and stable housing. 
"Not having a birth certificate, not having a Social Security card, not having an ID, — it's hard enough to get one of those documents let alone all three," he said.
After several attempts over the past few years, Earl was finally able to track down a copy of his birth certificate. With his birth certificate in hand, he traveled to his local Social Security Office, hoping he could order his replacement Social Security card, which he needed to start working. But when he arrived, the Social Security examiner told him he would need a second form of identification — a demographic record from a local medical office where he had previously been seen. 
This roadblock quickly escalated into an even bigger roadblock when the front desk staff at his local medical office didn't know how to provide the document Earl so desperately needed. Exasperated, he returned a second time to the Social Security Office to explain his predicament. At this point, the Social Security examiner mentioned VoteRiders — having worked with us through a virtual Social Security Administration Voter ID Clinic — and suggested he reach out to Pamela Pearson — our National Voter ID Assistance Director and North Carolina Voter ID Coalition Coordinator — for free ID help. 
Earl called Pam and sure enough, the very next day he received hands-on support. 
Pam ordered Earl a free Uber back to the medical facility and walked him through the process to request (and successfully secure) his demographic record. Pam then called a second free Uber to take Earl back to the Social Security Office where he was finally able to order his replacement Social Security card now that he had a demographic record as his second proof of identity. A few days later, Earl's Social Security card arrived in the mail. Finally, Pam ordered a third Uber to take Earl to his local DMV to renew his North Carolina ID, which had expired more than a decade ago. 
After years without proof of identity, VoteRiders' expertise, support, and connections helped Earl secure everything he needed to get back on his feet. With a birth certificate, Social Security Card, and unexpired North Carolina ID, Earl could officially begin his job as a dishwasher, a position he had been hired for three weeks prior but couldn't officially begin until he acquired proper documentation. 
"Pam was a really big help," Earl said. "Now I have a job, I can get housing, I can do everything now." 
Earl also spoke to Pam about his voting rights. As a returning citizen, Earl was unaware that his freedom to vote would be restored after he completed his probationary period. Once his probation is complete, Earl may have the opportunity to use his new North Carolina ID to vote. 
Between starting a new job, taking college courses, and looking for stable housing, Earl has very little time for much else. Despite his busy schedule, he's enthusiastic about volunteering for VoteRiders one day.
"I would love to volunteer," Earl exclaimed. I'd be more than willing to help with the same process that I went through. I know a few people that were in the same position — or still are in the same position as me — and VoteRiders is a resource. They're really good people, they're just in a hard situation where they have no other choice due to the circumstances."