Yes, There ARE Elections in 2023!
By: Lauren Kunis, VoteRiders Executive Director – October 27, 2023
Many of us are focused on next year's elections, and with good reason. With control of the White House, Congress, and numerous state legislatures on the ballot in 2024, there's a lot at stake. VoteRiders is rapidly scaling up our work in voter ID states ahead of those critical elections to ensure that anyone who wants to vote is not turned away due to lack of ID or confusion around rapidly-shifting voter ID rules.
But here at VoteRiders, we don't believe in "off years." Every year is a major election year as far as we're concerned! Yes, there are *really important* state and local elections coming up on November 7 and many of them are in states with voter ID laws.
Our team is hard at work reaching out to voters who may not have the ID or information they need to cast a ballot in the upcoming elections that are  just ten days away.
To give you a better understanding of what's at stake — and how VoteRiders is making a difference  — I asked some of our state-based team members to explain what's on the ballot where they live this year.
Even though some may consider it an "off" year, there is still a lot of work to do and a lot of voters to reach! Every election decides important issues and leaders for local communities — and we're making sure everyone can make their voice heard.
_______________________________________________________________________________________
From Eli Garcia, Florida Voter ID Coalition Coordinator (Orlando, Florida): This fall, Florida has municipal elections for mayors and commissioners. Two primary special elections are also happening in December that will determine who represents voters in the state legislature during the upcoming state legislative session that begins in January. Florida's voting laws, which recently changed, now require voters who request a vote-by-mail ballot to do so for each election cycle. Previously, voters did not have to actively request a mail-in ballot each election, and instead could opt into automatically receiving them by default whenever there was an election.
Not many voters are aware of this change, and we're seeing a lot of voters not requesting their mail ballots. 
We're also seeing a lot of confusion about the ID requirements for mail-in voting in particular. Eligible voters must provide their Florida ID or driver's license number, or Social Security Number (SSN), on their mail ballot request form. To avoid delays in processing the request, it is recommended that voters submit both sets of information. This can present real challenges to people who only have one form of ID — or none.
_______________________________________________________________________________________
From Vashitta Johnson, Ohio Voter ID Coalition Coordinator (Columbus, Ohio): Voters in Ohio will be voting on abortion rights (Issue 1) and marijuana legalization (Issue 2) on November 7. These are hugely important issues to many Ohioans, and our fall elections are attracting a lot of interest and attention as a result.
Ohio recently implemented a very strict voter ID law, in addition to shortening the early voting period. 
Many forms of ID that Ohioans are used to using at the polls are no longer accepted, such as utility bills and bank statements. These non-photo ID options were particularly appreciated by college students, and we're already seeing a lot of confusion and challenges on campuses due the new law as students return to school this fall.
During the recent special election in August many Ohioans were turned away from voting because they or the poll workers did not know about or understand the new voter ID law. Many Ohio counties reported a significant increase in the number of provisional ballots rejected compared to the November 2022 election, before the new ID law was adopted. The fact that Ohio does not accept any type of expired ID was a particularly common cause of voters having their ballots rejected.
_______________________________________________________________________________________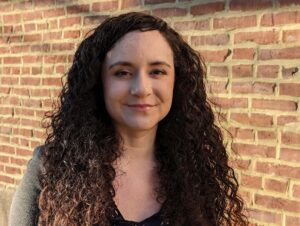 From Krystle Knight, Pennsylvania Voter ID Coalition Coordinator (Pittsburgh, Pennsylvania): In the upcoming election in Pennsylvania, we have critical races from the municipal level all the way up to the State Supreme Court, including ballot initiatives in select counties. In Philadelphia, voters will be choosing their next mayor; while in Allegheny County, where I live, voters will choose our next county executive.
These are important positions that can dramatically impact the direction that the cities move in.
Pennsylvania is a unique state in terms of voter ID. Across the state, first-time voters at a precinct must present ID at the polls. That means the voter ID law does not only affect voters who are casting their very first vote, but also voters who have voted in the past but have moved to a different precinct since the last time they voted – even people who have moved within Pennsylvania. Students, young people, and low-income individuals who move more often are, as a result, the hardest-hit by our existing voter ID law. And all Pennsylvania voters who cast a ballot by mail must provide ID information.
Folks on the ground are often surprised to know we have voter ID laws in PA, as many habitual voters typically have already shown ID years ago and, if they haven't moved, are not asked to do so after that first time. We're committed to voter ID education to help people get past this confusion and ensure they can confidently vote at the polls.
_______________________________________________________________________________________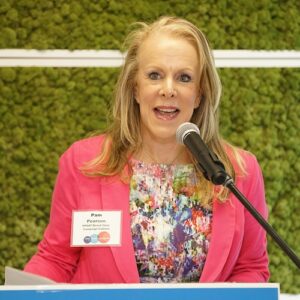 From Pamela Pearson, National Voter ID Assistance Director (Charlotte, North Carolina): Almost every county in North Carolina is holding elections next month to vote for local government – the leaders who make decisions on policing, trash service, local taxation, and other issues that make a real difference in our daily lives.
Earlier this year, North Carolina reinstated a photo ID law that had previously been ruled unconstitutional for targeting Black voters and other voters of color.
Now, we're seeing tremendous confusion among all voters about what ID they need and whether or not they'll be allowed to vote. The confusion creates uncertainty, and in the face of uncertainty, many voters will decide to just stay home.
VoteRiders is working with partner organizations and directly with North Carolina voters to distribute accurate, easy-to-understand information to dispel that confusion. If voters don't have a form of ID that is now required to vote in North Carolina, we work with them one-on-one to help them get the photo ID they need.
_______________________________________________________________________________________
As you can see, VoteRiders is busy helping voters even in an "off" year. We have organizers and volunteers on the ground in battleground states with voter ID laws because it's critical that every eligible voter has the information and ID they need to cast their ballot, next month and next year.